Syrian House, Sale
Amianto Services Limited won the right to undertake this project through a very competitive tender process.  Work began on this licensed asbestos removal project in March 2021 and was completed on time/ahead of schedule.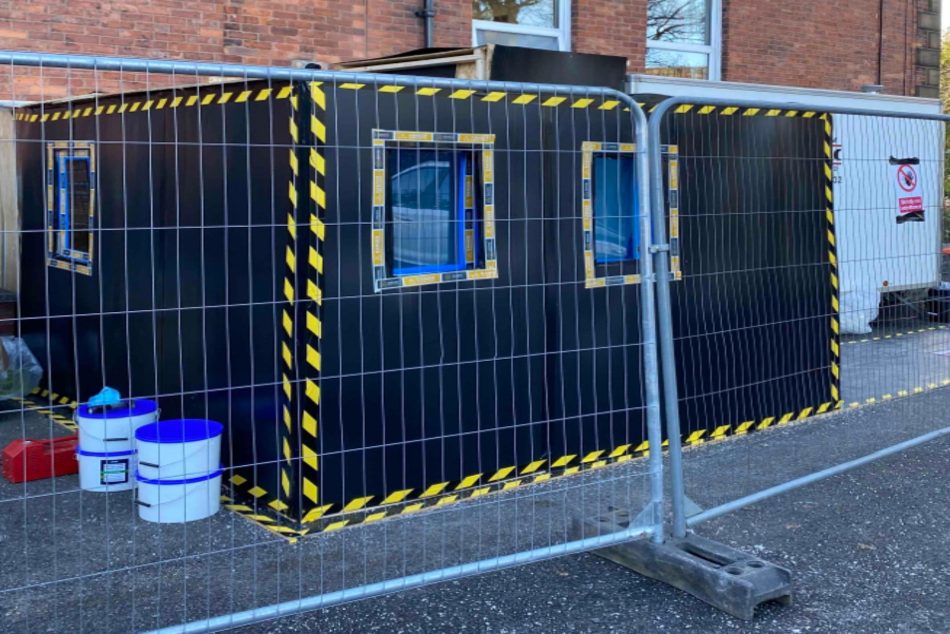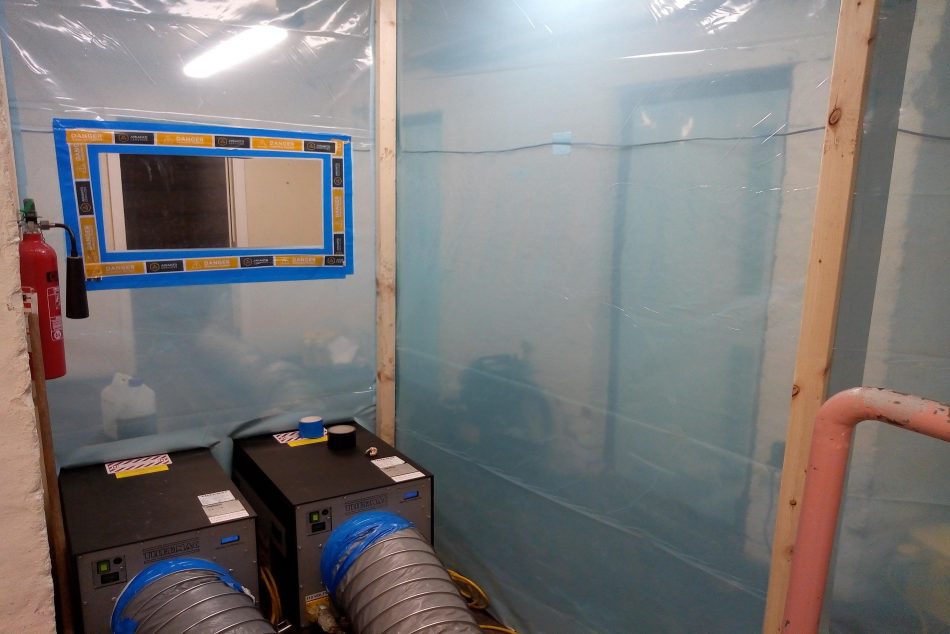 Syrian House is based in Sale and is a place that promotes independence, rehabilitation, recovery and social inclusion.  It was key that we were able to conclude our work in a timely manner, to ensure the great work of this facility wasn't hindered by our presence there.
The work undertaken was the licensed removal of thermal insulation from the boiler room, which took place under fully controlled conditions, this was followed by a full decontamination and encapsulation of walls during the 4-stage clearance process.
With the work taking place during the height of the COVID-19 pandemic and restrictions in ways of working in place made this project a little more challenging.  However, we introduced processes and guidance to ensure the work could be undertaken in a COVID safe environment.  We introduced:
A one-way system, designed around a welfare unit
Steel fencing to segregate safely
Washing points around the site
Signage to provide clarity on the guidelines
All the work was witnessed by the independent analyst, who was present on the site throughout the duration of the works.
The project was fully audited by ASL internal auditing team, ACAD, ARCA and an unannounced HSE visit.  We were issued with an excellence in standards by ACAD.
Work was completed to our very high standard, was in line with what was in the agreed scope, within agreed timescales and to budget.